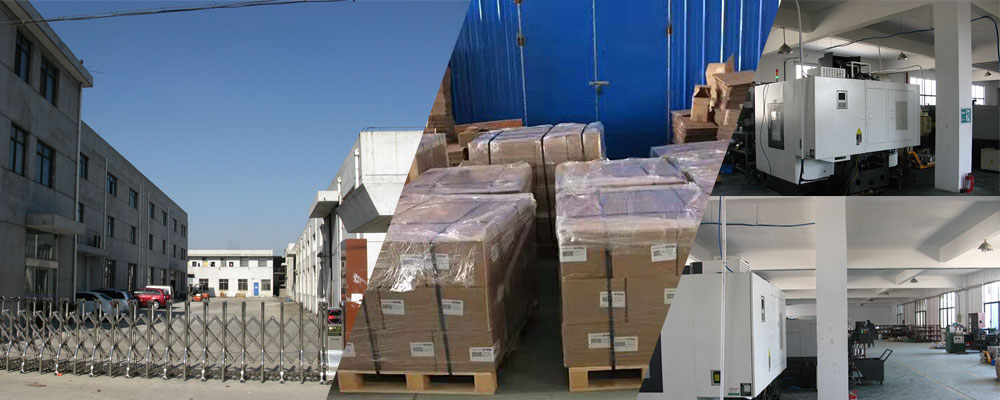 Wuxi Osay Precision Machinery Manufacturing Co., Ltd is a foreign trade export-oriented enterprise integrating investment casting (also known as silica sol casting and wax loss casting) and precision mechanical processing. The company was established in Wuxi New Area in 2008 because of the development of its precision casting and machining branch, and in Taixing New Street Town in 2011 – Taixing Osay Precision Machinery Co., Ltd. In 2018, Yongcheng Osay Precision Machinery Manufacturing Co., Ltd. was established in Yongcheng, Henan Province. Among them, Taixing Osay produces more than 7000 square meters, Yongcheng Osay produces more than 11000 square meters. Both production bases are equipped with two production workshops of precision casting and precision machining with silica sol technology to fulfill customers'demand for precision products.
The machine shop has several imported CNC machining centers, CNC lathes, milling machines and other processing equipment, as well as three coordinates testing equipment. Mainly for stainless steel, carbon steel, alloy steel, iron, copper and aluminum alloy and other precision mechanical parts of the follow-up processing and production.
The wax loss precision casting workshop specializes in producing stainless steel castings, carbon steel castings, alloy steel castings, ductile iron castings, etc. It has the ability to produce from 5g to 50kg. Can provide customers with automobile accessories, food machinery accessories, cryogenic valves, pumps, impellers, mechanical hardware, butterfly valves, pipe fittings, connectors, filters, beverage filling parts, mining machinery accessories, spinning machine accessories, garden machinery accessories, medical equipment and other precision casting parts.
Osay company has advanced production equipment (automatic cylinder-free wax ejector, high-quality surface treatment sand blasting machine, medium frequency melting casting furnace, processing center, CNC lathe, etc.), detection equipment (OBLF spectrometer, three coordinates, fluorescence flaw detector, etc.), with an experienced staff team, providing all-round pre-sale, in-sale and after-sale services for domestic and foreign customers. The company's products are mainly sold to Germany, Australia, Canada, Switzerland, the United Kingdom, the United States and other places.